Our Dogs
Forever members of our families.
Capture their life, their style, their silly quirks and their self-proclaimed beauty in a portrait you'll have forever.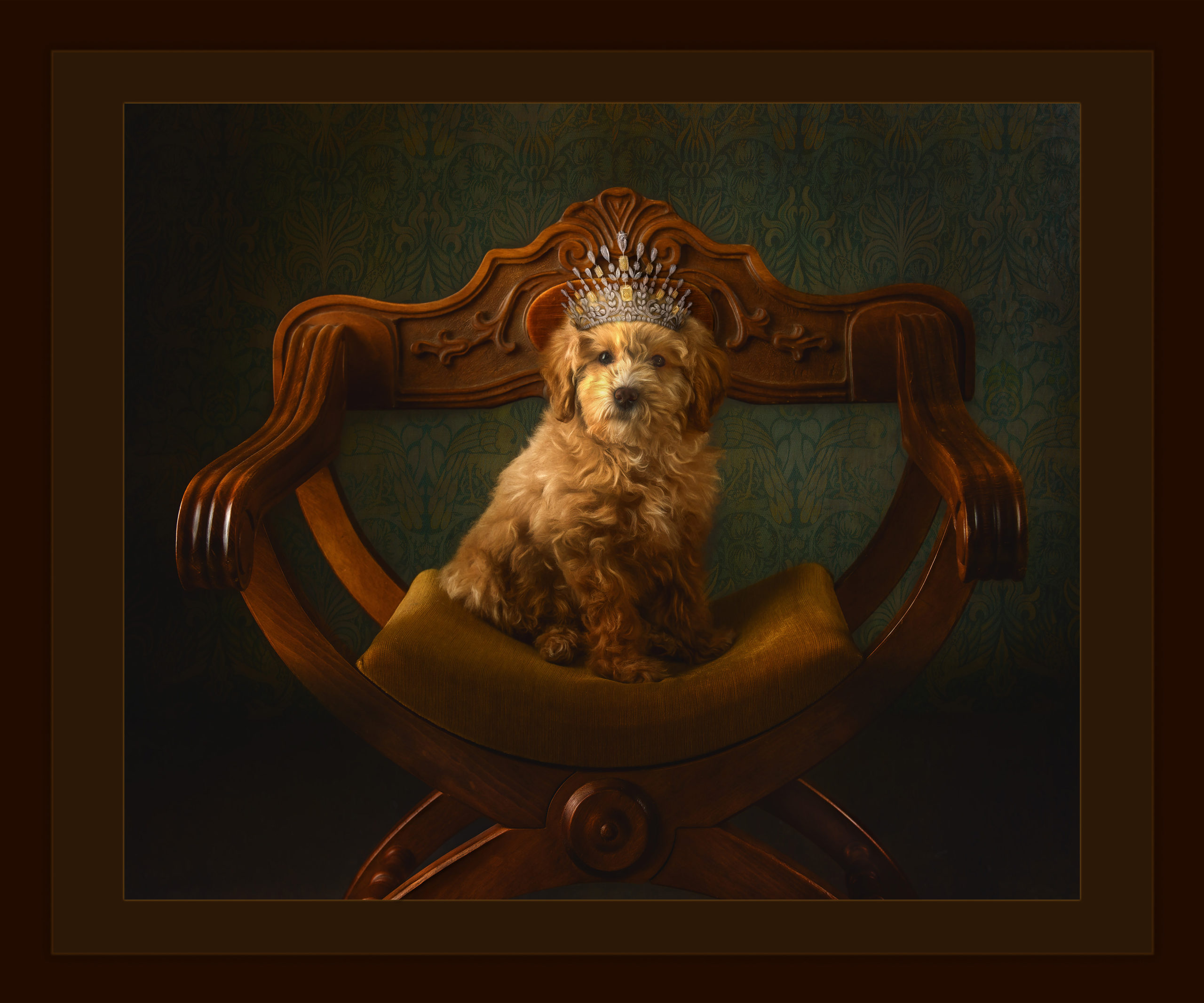 "God Save the Queen" won first place in Illustrative Portraiture at the 2020 Wisconsin Professional Photographer's Association annual print competition.
"Bora," my model for this piece, is owned by Tara Zitzner-Moy.
Shot as part of an extended senior session, my image titled "Flyboy" won a spot in the 2019 WPPA Hall of Fame.
"Boomer" is owned by Halley Hickey.
Our fine art pet portraits go a step beyond great photography. Creative processing and out-of-the-box concepts (sometimes literally!) have resulted in award-winning photographs.
From the day we bring them home, our pets assume an important role in our families – and our hearts.
Celebrate your pet with a location or studio session!
WHO?

working dogs • couch potatoes • sporting dogs • best friends • rescue dogs • show dogs • wanna-be show dogs • old dogs • new dogs • circus dogs • lazy dogs • crazy dogs • you and your dog 
Drop Me a Line
Your pet can't type. But you can.
Fill out the form below and let's get started!
Better yet — give me a call!
608 | 381.0777