My Favorite Brother stopped by this morning for a cup of java. He spied my favorite coffee cups and offered to …personalize them.
My brother is, among other things, an artist. A calligrapher. A photographer. And a pinstriper. Handy that he had some of his paints in the car…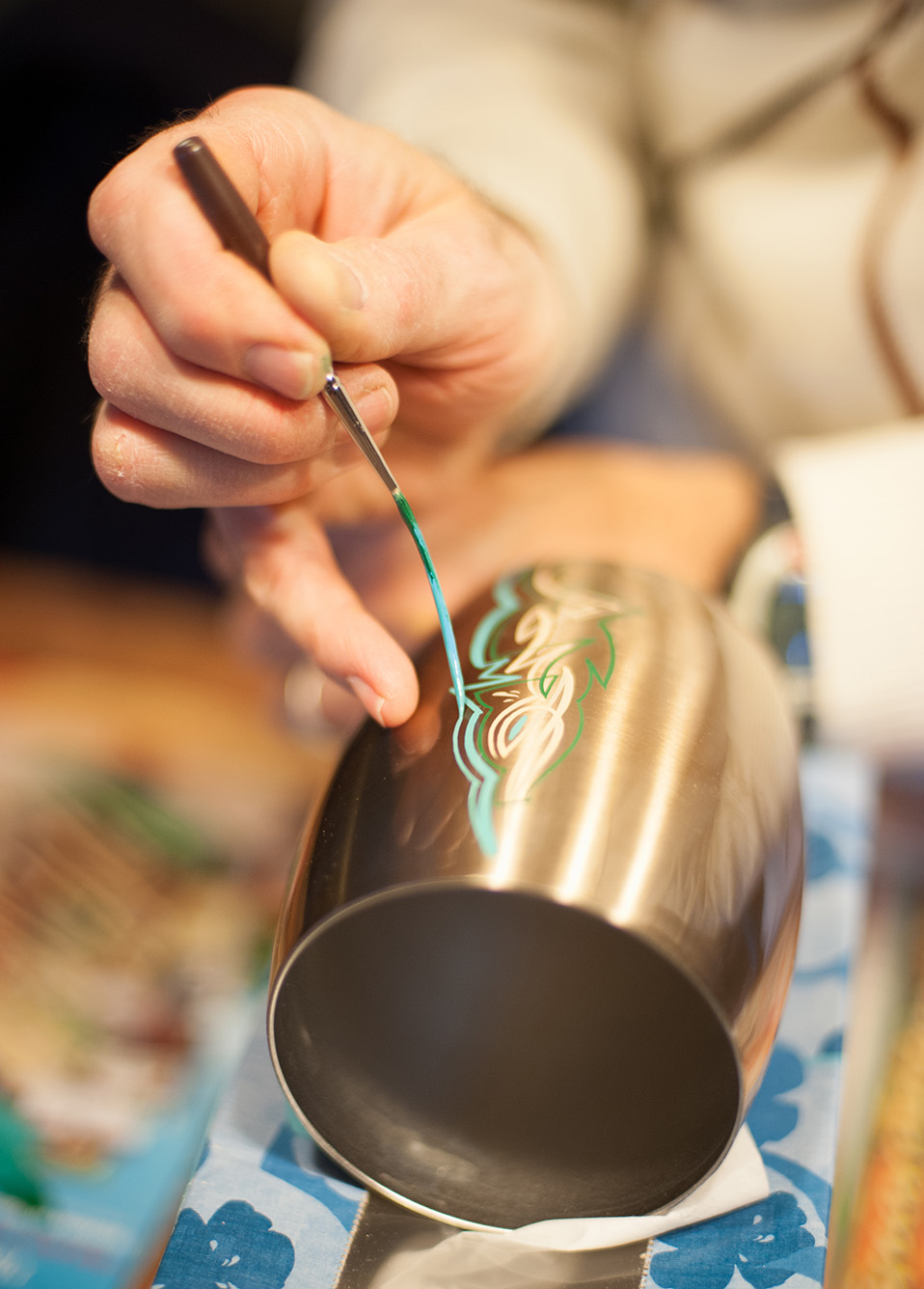 Most people only see the end product of pinstriping. Awesome, unbelievable graphics that turn a cool car into an extraordinary, one-of-a-kind ride. But to watch a pinstriper in action is…well, sort of unbelievable.
Pinstripers are like artists who create on a tightrope. They must posses balance. An eye. And of course, an incredibly steady hand. In this case, Morgan's tool of choice was a brush made of squirrel hair.
I now have two one-of-a-kind coffee cups, made by an artist who just stopped by to chat.
Christmas came early! What a great morning!