As a professional photographer, I'll be the first one to recommend investing in a print over a digital negative.
When tragedy strikes and a family returns home to find their home engulfed in flames, no one yells, "Hurry! Grab the DVDs!!"  Rather of all of a person's possessions, their photographs— paper memory bookmarks of their lives— are one of the top three items a person would try to save…if they could.
Today I received a package in the mail. It was from my cousin Kirsten.
Kirsten has inherited her mother's penchant for writing speedy thank you notes, remembering birthdays, and using the USPO to deliver odd-sized packages wrapped in brown paper that inevitably contain things that make me smile.
Today was no exception.
I opened the box to find the contents packaged, padded, and secure. A thick, full envelope with the words "For Evan and David" in her handwriting on the outside.
The envelope was bulging with photographs. Some from her albums. Some from my Grandma's albums.
Paper memories. Each one a story. Some from when my boys were little. Many from before they were born. Each an invitation to give them another piece of the puzzle about their extended family.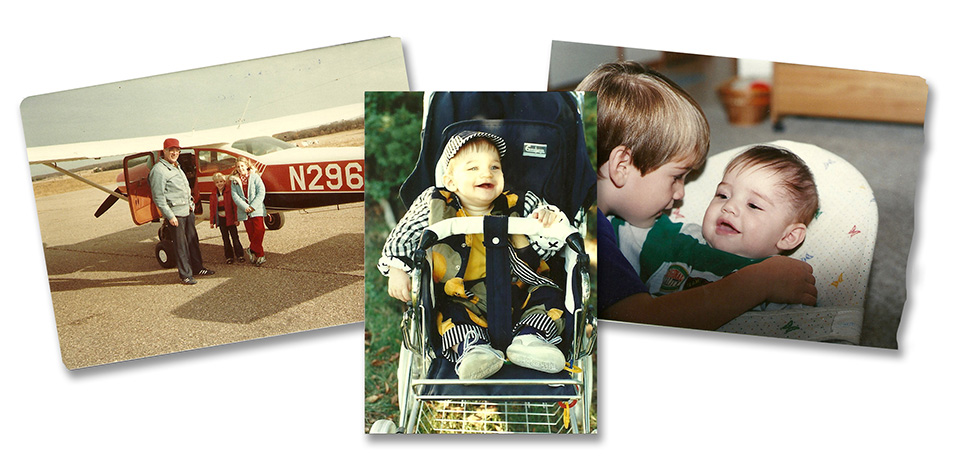 Family Thanksgivings, birthdays, summer vacations, graduations, weddings. Pictures of cousins as babies — who now have babies of their own.
Pictures of people who are gone but never forgotten.
Receiving this package made me realize that I need to get my own images off of my computer and into my hands! Print them out! Send them to a lab! Make a memory book. Or just put them in a box.
Technology is wonderful, but it is fleeting. Paper, taken care of properly, can last hundreds of years…
Do it for your family.