I just returned from the trip of a lifetime: to Taganga, Columbia to witness the wedding of my husband's daughter Carley to Jose Mercado.
Taganga is a small village community not far from Santa Marta. The draw? Scuba diving, friendly people, beautiful scenery and fantastic weather. The made-to-order (amazing) fresh smoothies made in front of your eyes on the beach each morning don't hurt, either. YUM.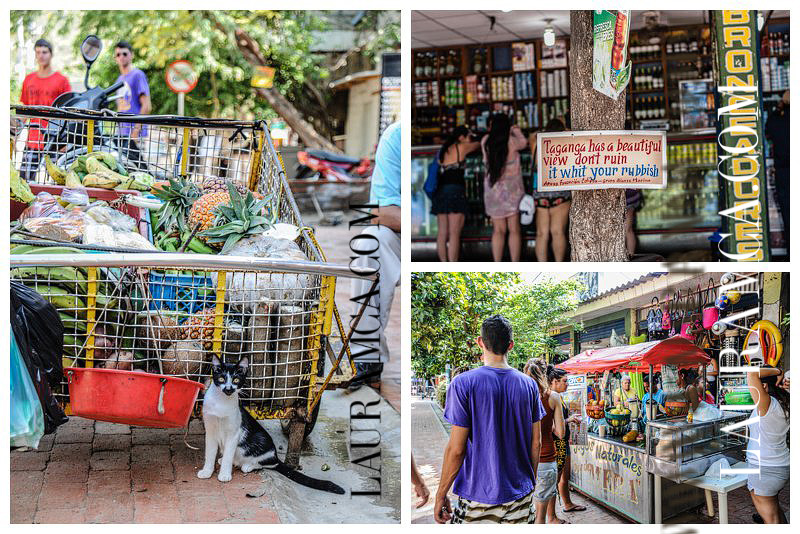 Yes, there were cats hanging around, but I was more fascinated by the canine community. All shapes and sizes. Sadly, I had to leave a little one behind. (Buttons, I'll be thinking 'bout you!)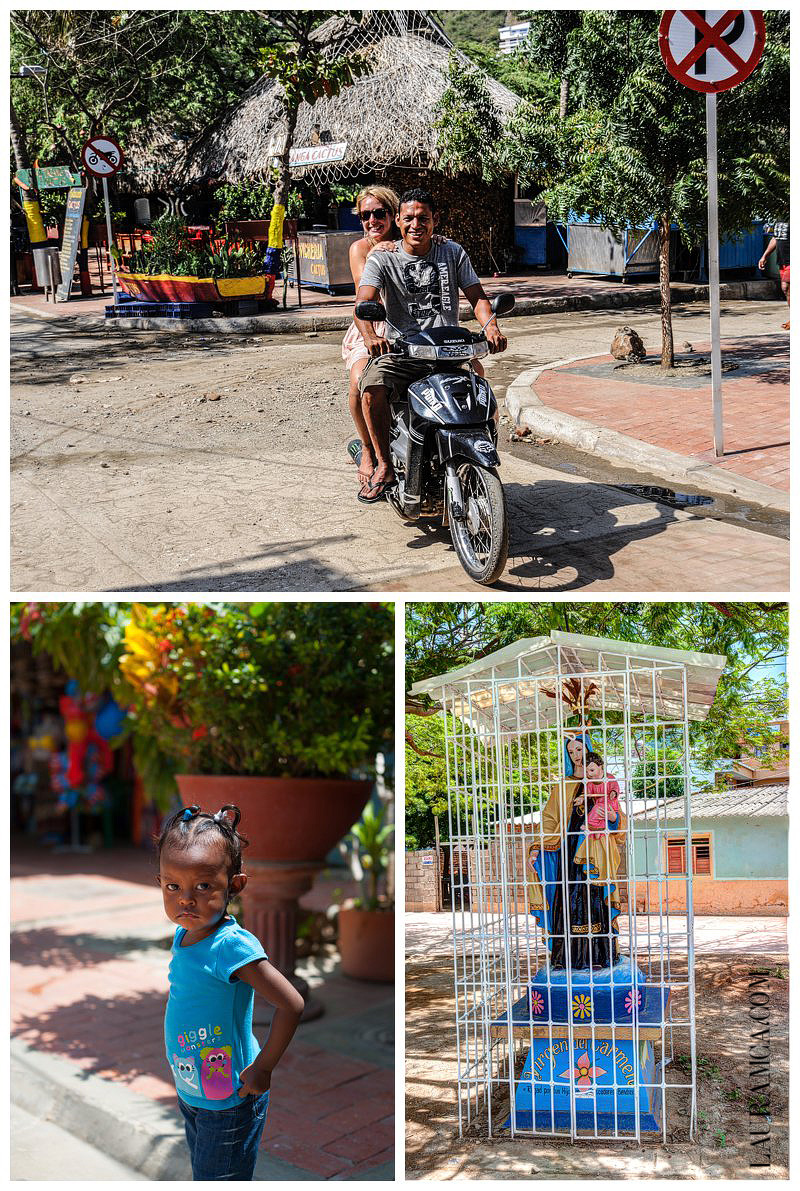 The people are incredibly friendly, especially to those of us who don't speak Spanish!
About 12 family members made the trek from Wisconsin and DC, and the wedding couple also had friends attend from Switzerland, Germany other parts of Columbia.
Carley and Jose wanted to share the beauty of the area and their love of scuba diving, so a couple of days were devoted to taking in the gorgeous scenery…and having some fun.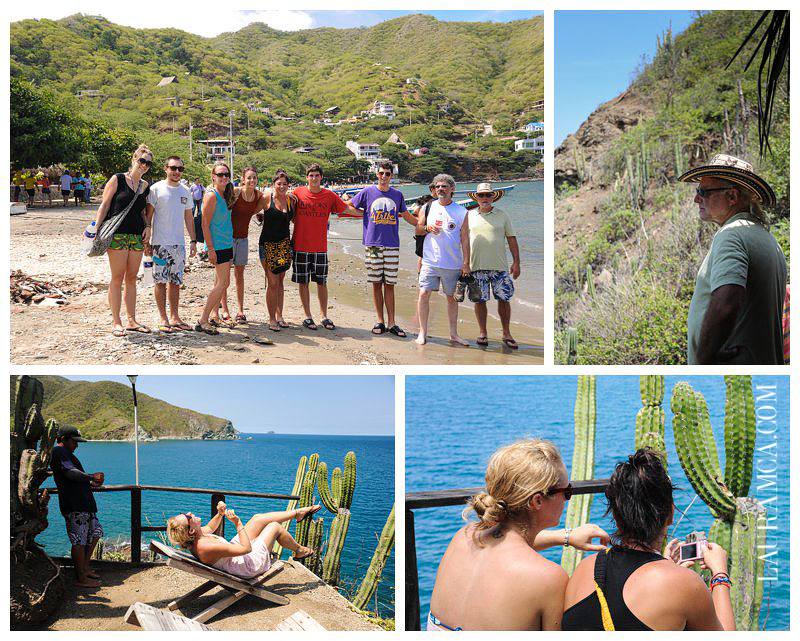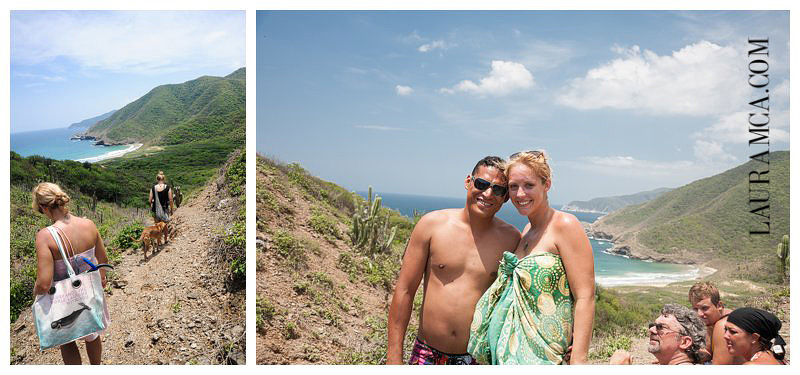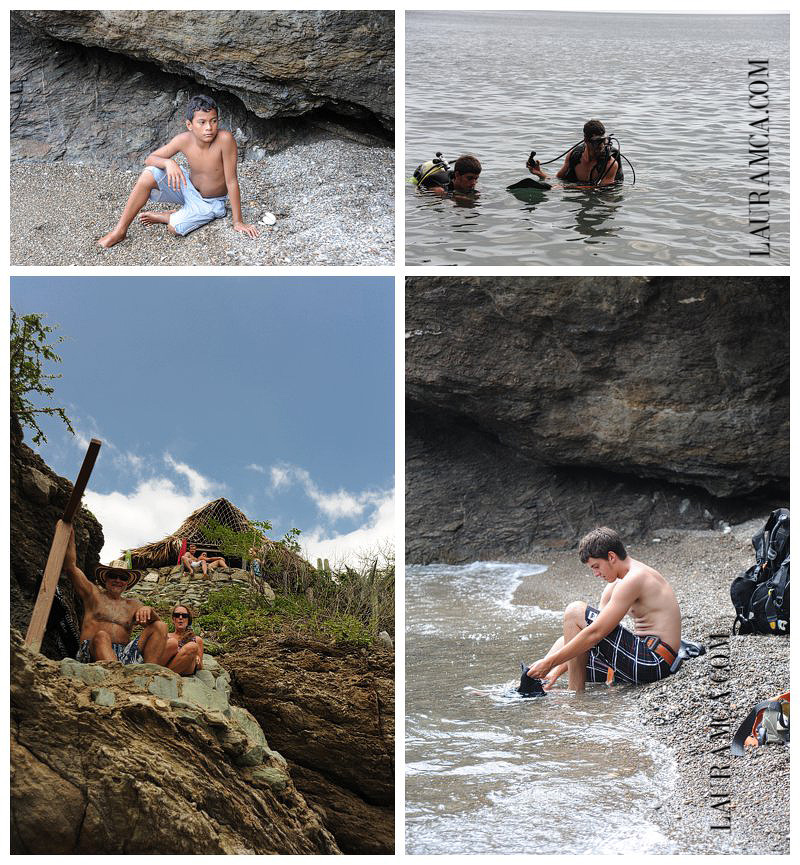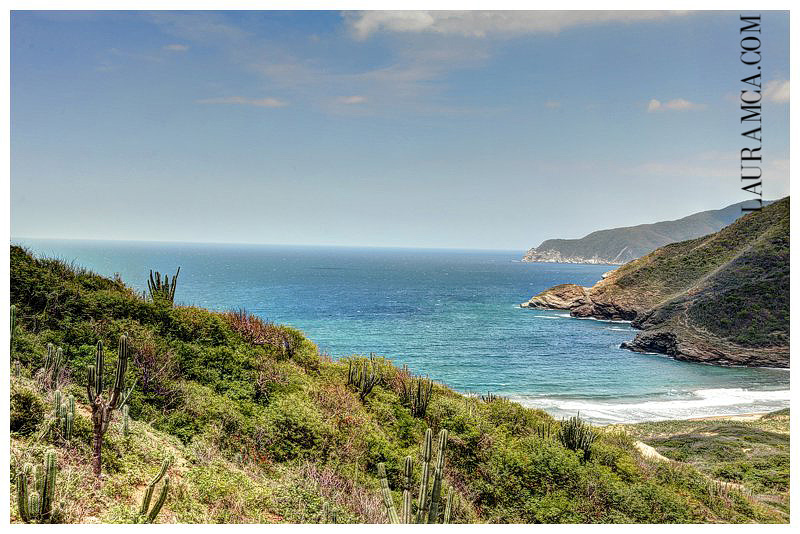 The wedding was simply beautiful. All of the guests, dressed in white, were transported to a lovely beach. The bride and her father were the last to arrive  — by boat, of course.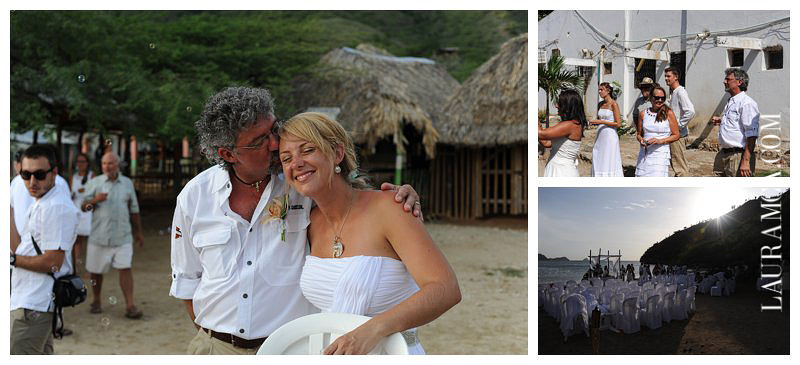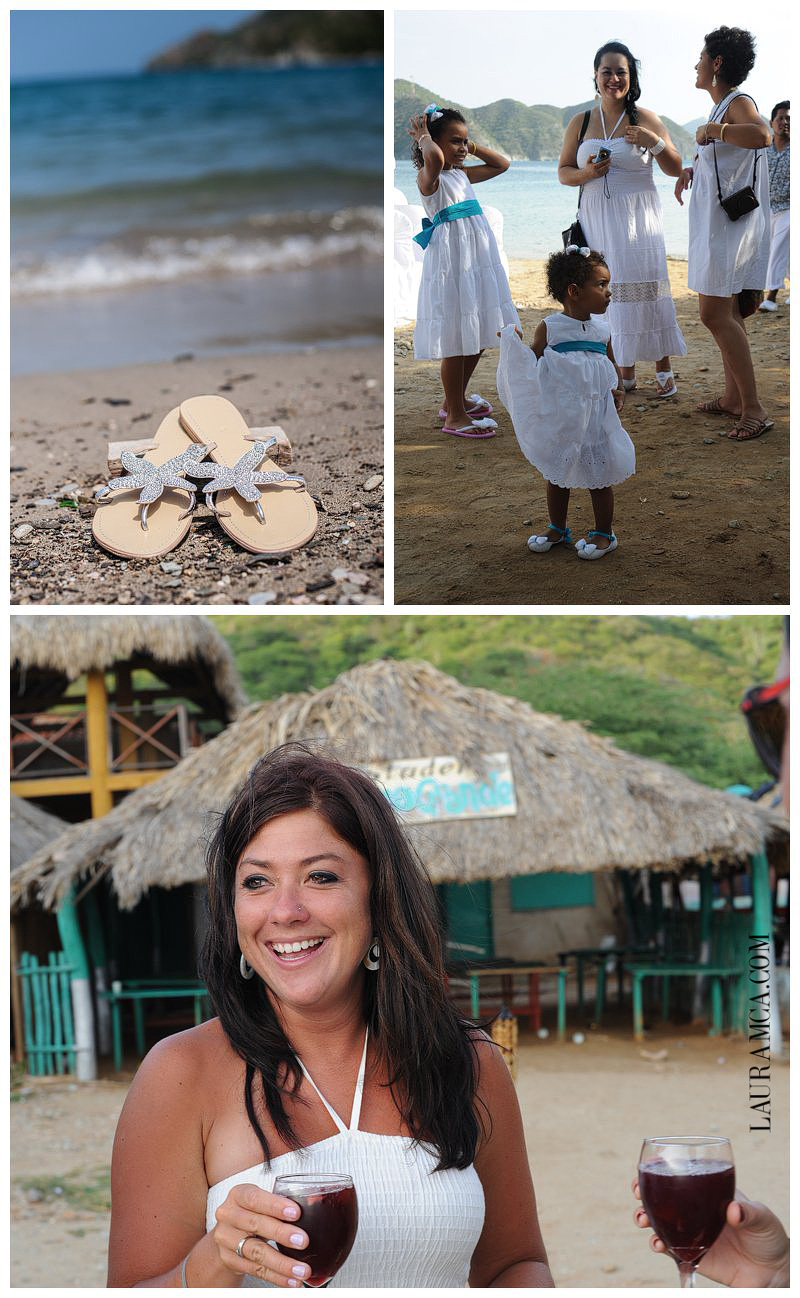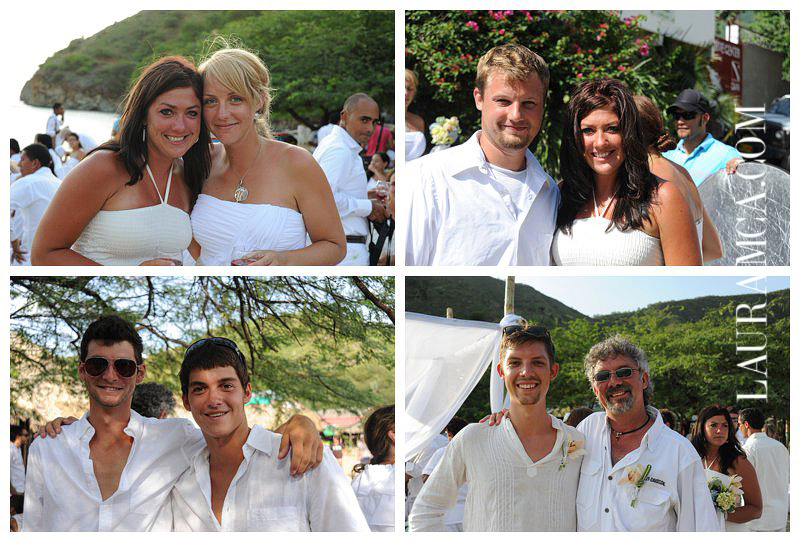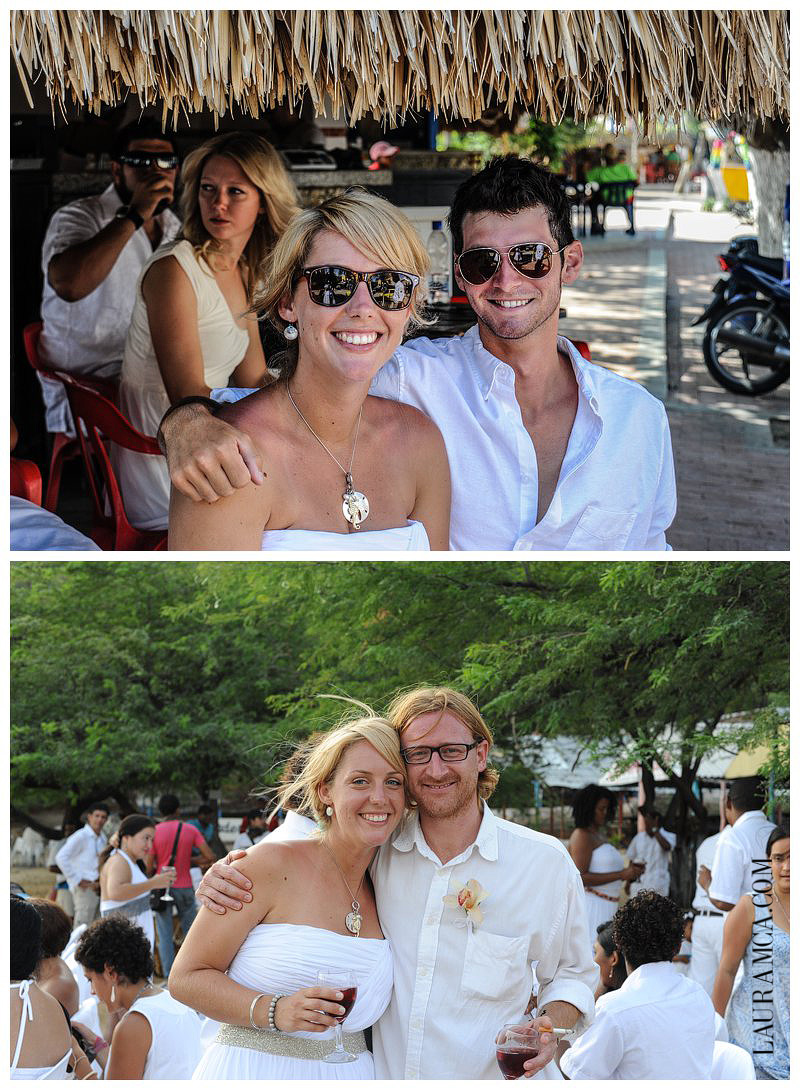 Congratulations, Carley y Jose!